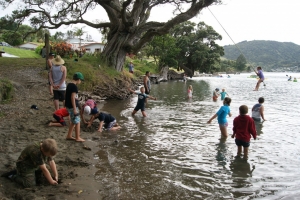 From time to time the children will go on trips associated with their classroom programmes.  Such trips may be to the Museum and Heritage Park across the road from the school, sporting and cultural events at other schools or within the city, or events such as the biannual Youth Leaders' Summit.
Camps begin for children from our Year 2 and 3 classes through to our Year 5 and 6 classes.
The Year 2 and 3 class visits one of the local marae every year, having an overnight stay and experiencing aspects of Tikanga Maori.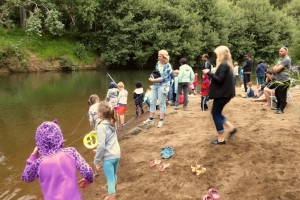 The Year 3 and 4 children spend one night at one of the local camps (eg. Marsden Bay).
The Year 4 to 6 children spend three nights at local camp sites (Marsden Bay or Parua Bay) or they sometimes venture further afield to Cooper's Beach in Doubtless Bay.
On these camps the children experience a range of outdoor activities ranging from flying foxes, to water slides to kayaking and swimming, to name a few.  We are very fortunate that we always get a large number of parents coming on our camps, so the levels of supervision are excellent.
While we are keen for the children to have a wide range of experiences on these camps and to provide sensible challenges, we are very conscious of Health and Safety and the teachers provide extensive documentation aimed at minimising any risks.