Our exhibition, Art from the heART, Toi mo te MANAWA,  is a celebration of our visual arts curriculum and an opportunity to share the artistic talents of our amazing students with you.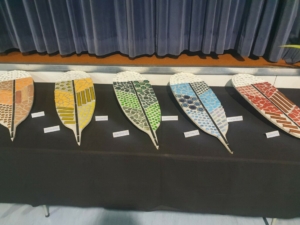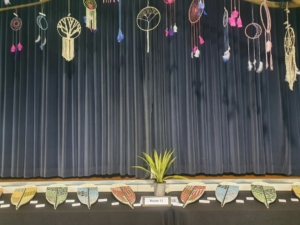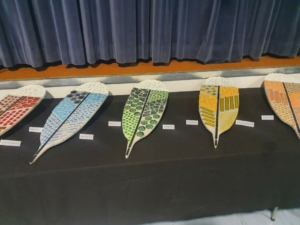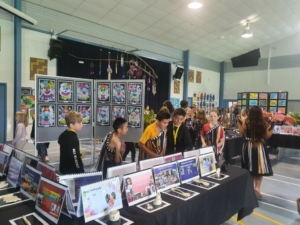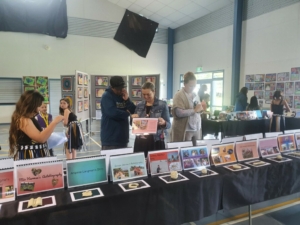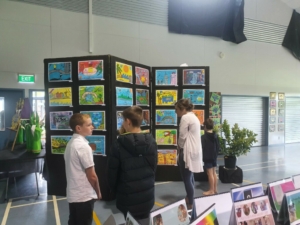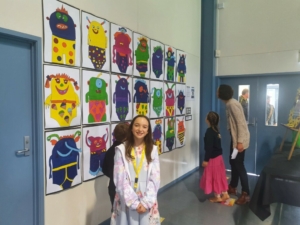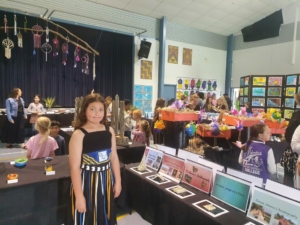 The inspiration for each of the classes' displays has come from the students, with each child presenting one piece of art.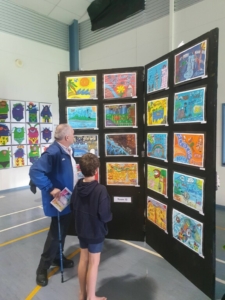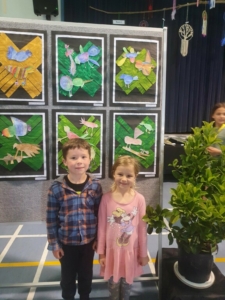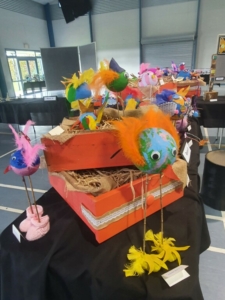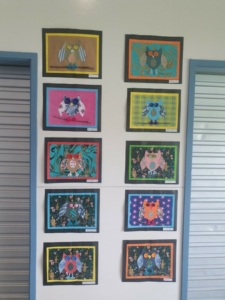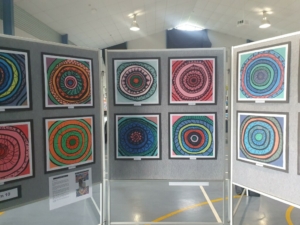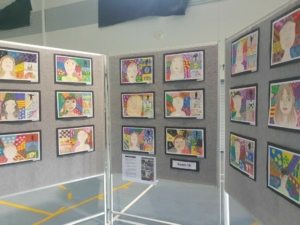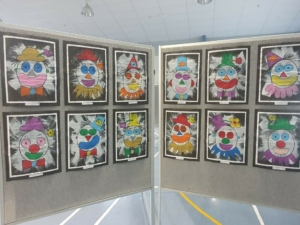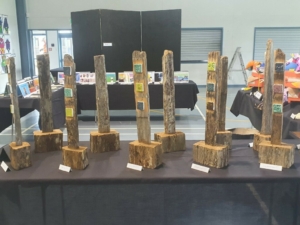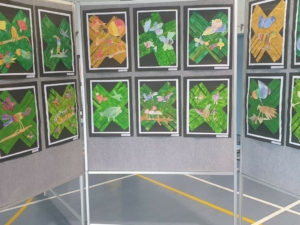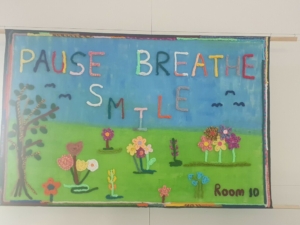 There was also a working gallery to explore on the back wall of the hall. This was full of a selection of colourful displays of art that classrooms have completed throughout Terms 1 and 2 in 2022.
Art Exhibition Brochure – Final – website
| | |
| --- | --- |
| Room 1 | Aliens Love Underpants |
| Room 2 | Self Portraits |
| Room 3 | Clay Pinch Pots |
| Room 4 | Nature Sculpture |
| Room 6 | Dream Catchers |
| Room 7 | Birds in the Flax |
| Room 8 | Class Clowns |
| Room 9 | Funky Birds |
| Room 10 | Pause, Breathe, Smile |
| Room 11 | Home is where the heart is |
| Room 12 | Turangawaewae—My Special Place |
| Room 15 | All About Me |
| Room 16 | Pop Portraits |
| Room 17 | Mosaic Feathers |
| Room 18 | Stained Glass NZ Native Birds |
| Senior Syndicate | Clay Taonga |
| Senior Syndicate | Autobiography |
Pare Kura
In 2019, the Mayor, Sheryl Mai, asked, "What is the name of your Wharehui/ school hall?"  The reply was "it does not have a name?" This question inspired us to find a solution.
We commissioned Leonard Foley Murupaenga, a Contemporary Māori Artist, to carve our Pare/ lintel. Our Pare Kura will hang above the double doors in the Hall foyer. The unveiling process is part of the exhibition opening.
The name Ko Papatūānuku te Wharehui came from our surrounding school environment.  We have Ngā Waiata ō Tane / The Sounds of Tane; the painting of the Pīwakawaka on the front wall of rūmā 14 and the giant multi-coloured stone Koru out the front of our kura.  These taonga are all the children of Tane Mahuta and the mokopuna of Papatūānuku. Papatūānuku is Mother Nature and the greatest nurturer of all, as we are all under her nurturing aroha for all her mokopuna. We at Maunu kura honour her caring and kindness by naming our school meeting house Ko Papatūānuku te Wharehui.
In addition, there are two taonga tapu/tukutuku panels, made by Whaea Claudine and Elleisha-Jade Edwards. The taonga tapu diamond shape represents our learners as the precious taonga of our school community. Our values of our kura—Ngā huia rau e Rima ō Maunu/Maunu 5 Feather values—are clearly represented, vibrating out from the centre of the diamond shape. The rainbow colours reflect the diversity of culture within and around our kura.
Growing out of the whenua is a rakau/tree which represents our connection to Papatūānuku. This piece was made by Shona Anderson. Ngā Pīwakawaka are the mokopuna  of Papatūānuku and our school logo. The painted feathers also represent Ngā huia rau e Rima, our Maunu 5 Feather Values.